We Move Metal Efficiently & Profitably
We offer customers turn-key transportation solutions for moving scrap metal effectively and at competitive rates. From arranging transportation for scrap metal brokerage deals and renting out railcars on short-term or monthly leases to coordinating scrap metal pickup and removal via road, rail, river or ocean, our transportation arm, ProTrade Transportation knows how to move metal to move the needle for your business.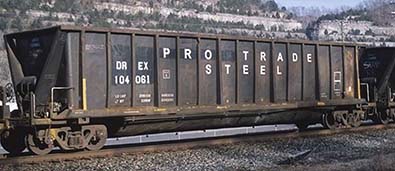 Railroad Services
Work with all U.S./Canada railroads
Negotiate competitive freight rates
Manage rail claims and filings
Private Railcar Fleet Services
Sublease high-side gondolas
Monitor railcar movement
Bill and divert railcars
Truck Services
Extensive network of trucking companies
Access to heavy haul routes
Monitor truck movements
Barge Services
Manage barge contacts across U.S.
Negotiate competitive barge rates
Coordinate barge loading/unloading
Monitor barge movements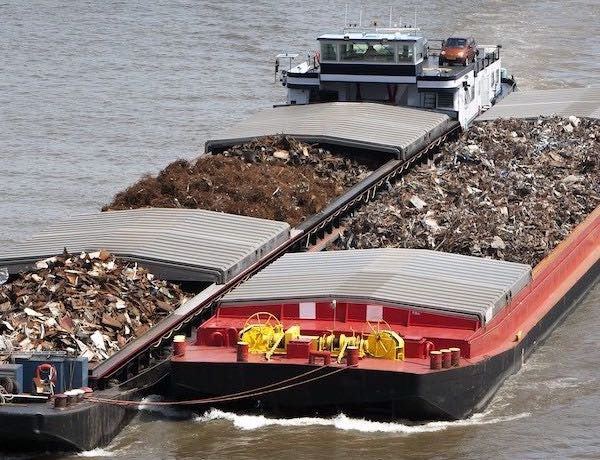 Auxiliary Services
Coordinate overload reductions
Coordinate trans-loads
Coordinate repairs
Scrapping of old railcars
Resell used railcar parts
Purchasing various scrap metals
Transportation can sometimes be as simple as loading a truck. Other times it gets a bit more complex and can require coordinating multiple class 1 railroads. In all situations, we will get your scrap metal shipment to its location at the right time and at the right cost. We start by obtaining the best rates, then supplying trucks and/or railcars (or more specialized transportation services) where required, and managing the movement of the shipment to its destination. Along the way, our scrap metal management experts will work with you to reconcile all customer service, freight accounting, and routing items in real time.
As you can see here at ProTrade Steel, our transportation team is well equipped to help you manage scrap metal removal efficiently, effectively, and comprehensively. We have the experience, equipment, capabilities, contacts, and management processes to move your scrap metal wherever it needs to go by whenever it needs to be there.